Do you know how many of your employees would recommend you as an employer to their friends? And do you know what's the impression previous applicants have about the organisation? And what about the channels that your competitors are on: what do they say about themselves as an employer? In case the work regarding employer image and recruitment communication is still piling up on the HR manager's desk – this is the communicator's time to shine and take over the communications part of the employer image.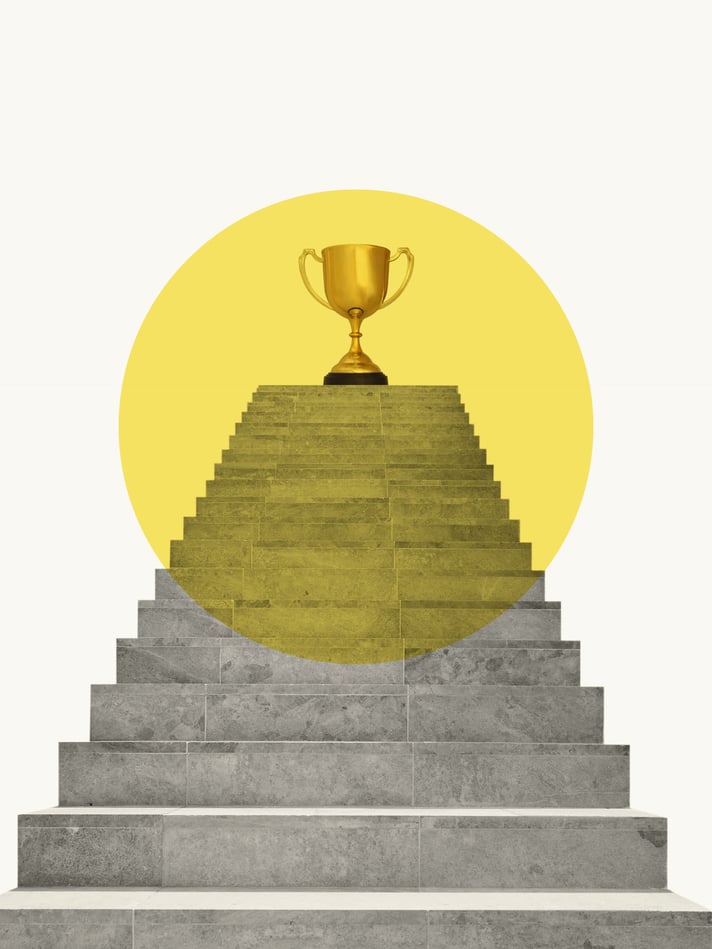 An employer image refers to the reputation of an organization as an employer. The image – whether it's excellent or vague, astonishing or completely odourless and invisible – is directly linked to the organisation's reputation. The building blocks shaping the employer image are, for instance, the personnel's experience about the organisation's activities as an employer and the candidate experience created during the recruitment process. Work atmosphere, organisational culture and management's actions equally affect the employer image. In essence, employer image can be defined in many ways.
Actions speak louder than words, but do they reach your audience?
Developing employer image requires continuous improvement of actions to which the management must be fully committed. Rest assured, the long-term development of employer image will pay off: it can be seen as employee commitment, high-quality job applications and successful hires, and it also positively affects the entire organisation's reputation. Communications and HR should put their heads together and embark on a journey to absorb all possible knowledge from each other.
Figure out the current state. Identify the strengths and development areas. What information do you already have and what are you missing? Is the employer value proposition in need of an update?
Fixing possible grievances is certainly the most important step to take. Once the key development areas have been identified it's time to set goals and compose an action plan. It's also important to consider how to measure success.
Inspire the personnel to get involved. Without people, organisations don't exist. However, no one should feel forced to praise their employer on social media or elsewhere – on the contrary, committed and satisfied employees are happy to recommend their employer. Would one way to encourage the personnel be, for instance, an open-to-all LinkedIn sparring where employees would receive guidance on highlighting their work-related expertise?
Communication can influence recruitment success
A mis-hire is an expensive hire. Open communication can help potential job seekers understand what kind of organisation they are applying to. Cheerful work culture attracts cheerful folks – only if you dare to talk about it.
A recruitment announcement

aims to arouse interest in the open position and the employer. The starting points

for creating a successful announcement

are fluent

use of

language, clear

structuring

and engaging content. Instead of using cryptic expressions and jargon, openness is worthwhile.

For instance, why would you say the salary is competitive when the alternative is to disclose the position's pay range.

Improve the candidate experience.

Wouldn't it be great if those who weren't hired had a good impression of the recruitment process? Communication is one of the most important things when creating a successful candidate experience, along with the speed of the process. Candidates' expectations of communication during the application process have changed significantly from the past. Therefore, attention must be paid to

open,

proactive

and respectful

interaction in all stages of recruitment.

It's beneficial to talk about work culture and career opportunities - even with those who aren't actively looking for work or when no vacancies are available. Career stories are guaranteed to gather

interest

,

and

promoting the

daily life

of the

workplace

in the organisation's channels builds a story about your work culture.

Provided that the

potential applicants are already familiar with the organisation, there is a higher chance of

attracting

more suitable candidates when new positions open.
From grey to glitter – one step at a time
A grey and gloomy employer image will not be fixed in a month or two. However, projecting and dividing the development work into smaller parts is quite necessary to achieve the desired results. Not everything can be done at once of course, but what could be achieved this year – or in the coming year?
Communication professionals have a lot to offer in terms of sparring with employee ambassadors, developing the recruitment process and honing the candidate experience to perfection. At the same time, interesting content about the most important themes makes the employer value proposition come true while nudging the mental images in the desired direction - as long as what is said is true.
So let's get to work! Or shall we map it out together first – what's the best way to start developing your organisation's employer image?
Contact our expert: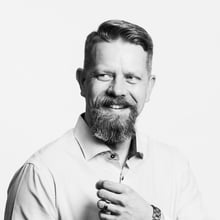 Olli Ristimäki
Client Director
+358 40 522 6370
olli.ristimaki@valve.fi