Cramo
Good communication of business, strategy and financials help B2B customers increase productivity – Cramo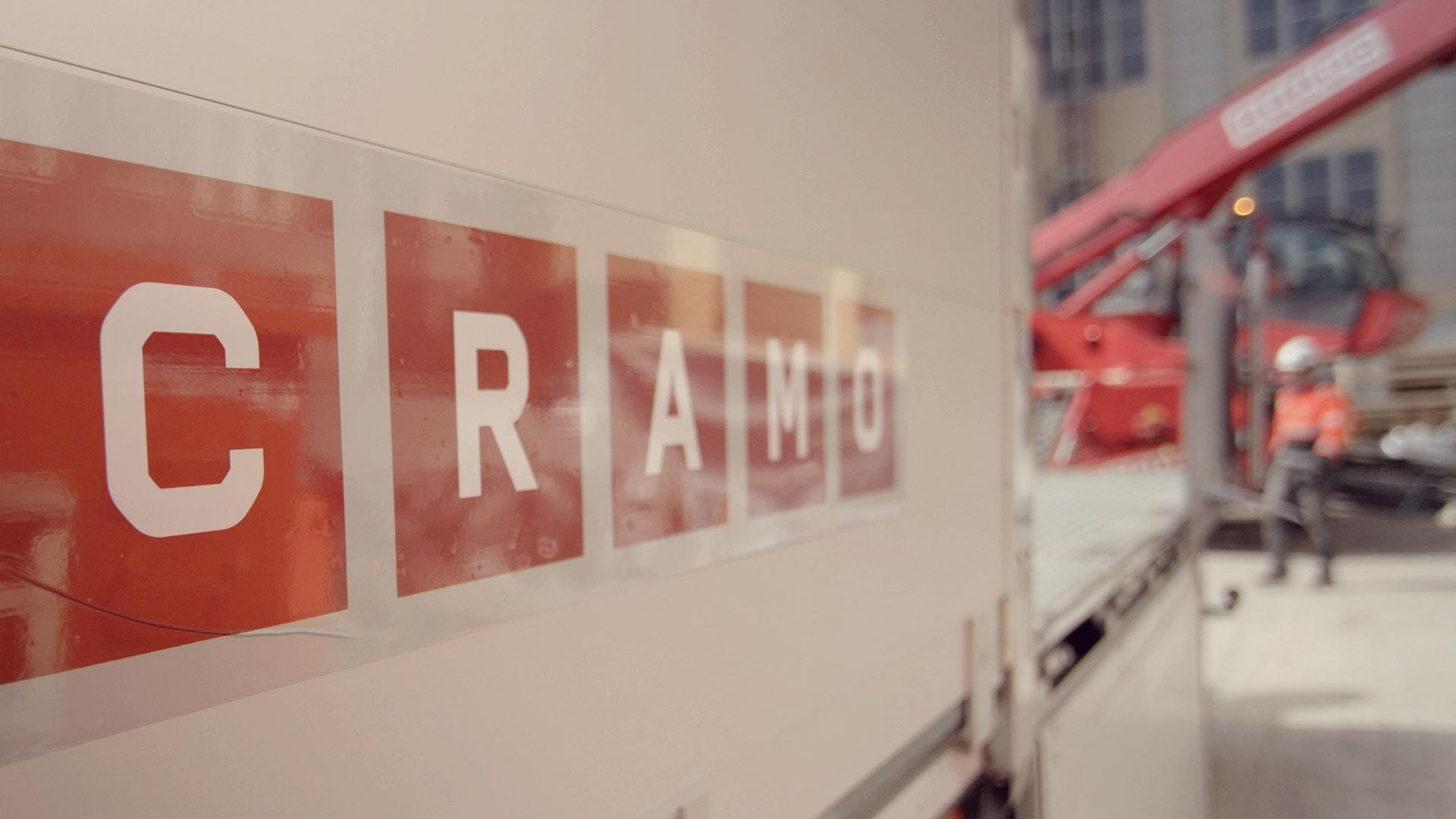 Cramo has spent much of the past decade developing its growth strategy and actively driving solutions for the sharing economy.
As a listed frontrunner in Europe's fragmented equipment rental services market, the company has needed to continually communicate strategy — financially and beyond — to investors, stakeholders and customers. Valve has helped Cramo crystallize actions and strategy into words and visuals for more than ten years.
An Annual Report is a key tool with which any stock-listed company can communicate its actions. When executed correctly, it can be so much more than a simple financial update.
10+
years of producing Annual and Sustainability Reports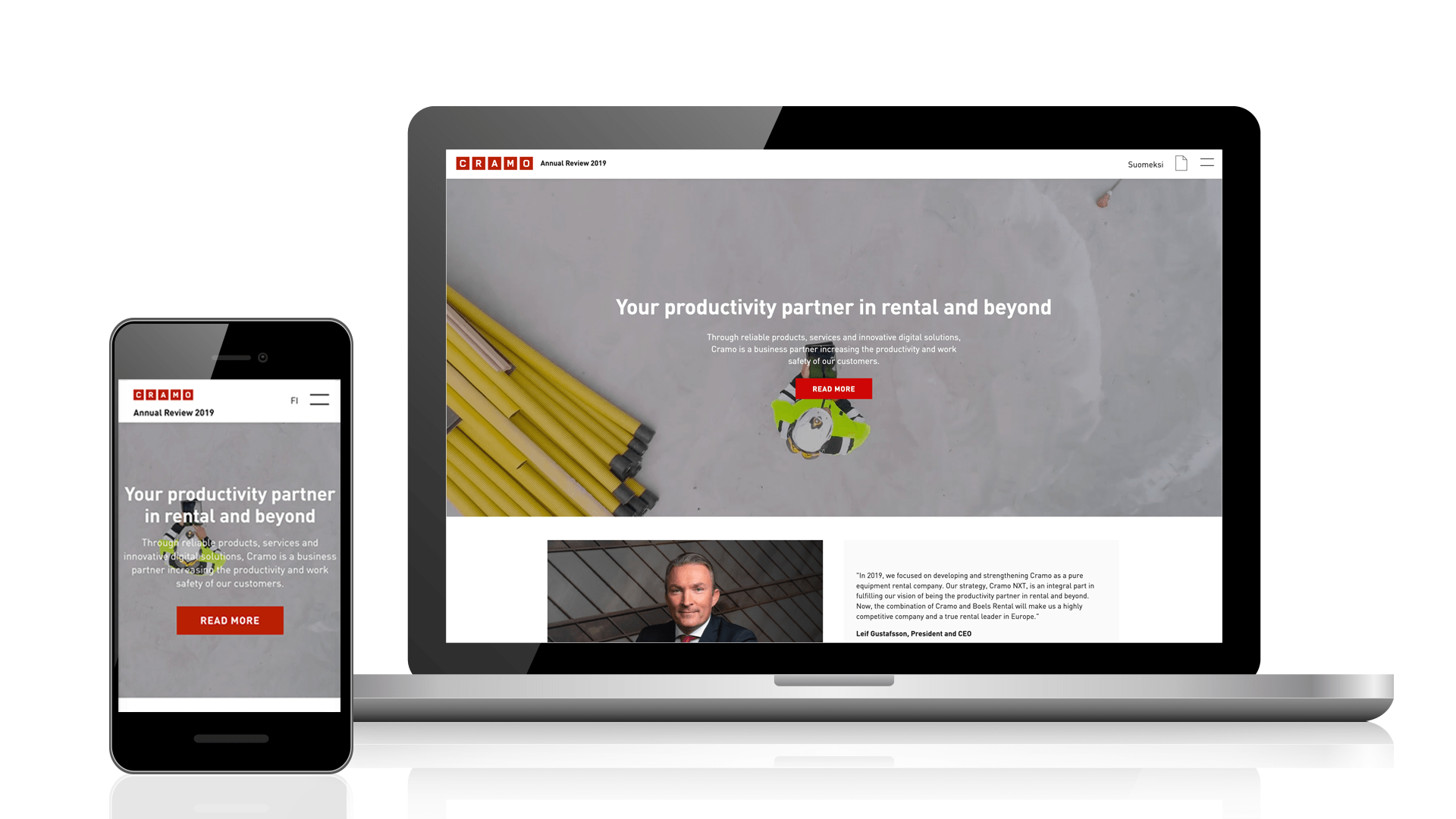 Cramo's partnership with Valve is based around a common goal to help customers increase productivity.
During over a decade of cooperation, Valve has approached the task of producing Cramo's annual report as a turnkey project which includes strategic planning, content, visuals, and digital solutions. This mandate is based on Valve's profound understanding of both the market and the company itself.
Beyond work on the Annual Report, Valve has played an integral role in communicating:
re-organizations
strategy
sustainability
a de-merger
changes in the marketplace
Cramo's visual branding, tone-of-voice and investor relations across several interfaces, including social media
In addition to the Annual Report, Valve has developed Cramo's brand visuality and produced turnkey company presentations to support different business situations, made brochures for the Annual General Meeting as well as infographics and visuals for Capital Markets Day. Valve has turned existing Annual Report content into the channel and customer-centric social media campaigns targeting investors, shareholders, and customers. Cramo was acquired by the Dutch company Boels in early 2020 to become one of the market leaders.
Valve had planned and produced Cramo's annual reports ever since 2008.
Valve has a strong track record in producing IR, financial, and sustainability communications, using customized solutions to serve the needs of each business in the best possible way. Wakeone, part of Valve Group, produces digital platforms, virtual and immersive internet applications, and content services.