City of Vantaa
The young people of Vantaa as space occupiers – Vantaa youth services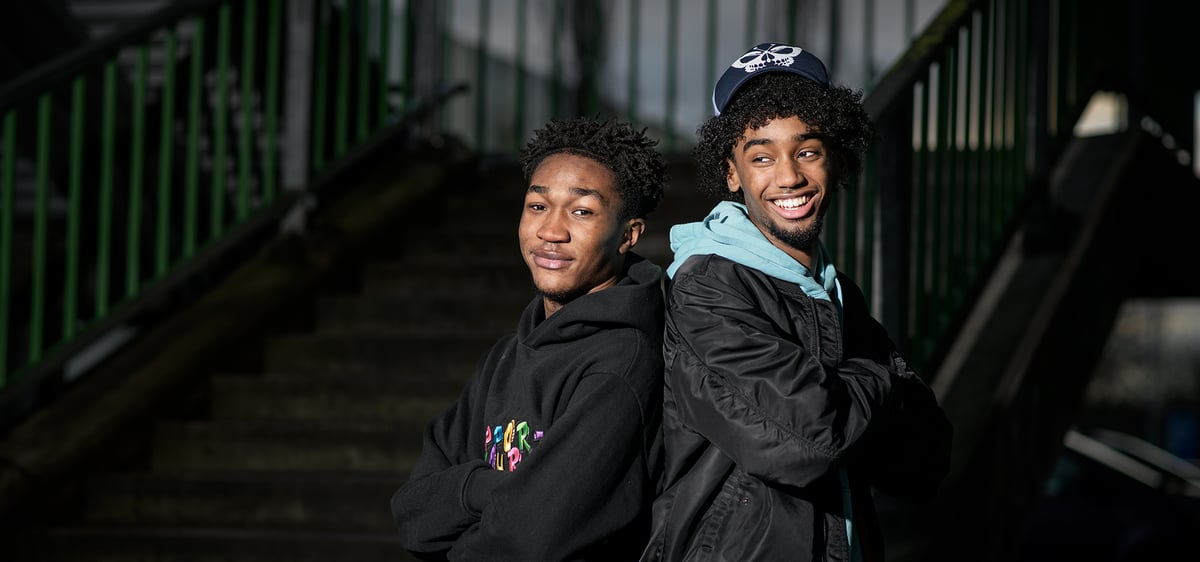 Challenge
The City of Vantaa youth services wanted to implement a marketing campaign to increase the awareness and attractiveness of youth work and youth centres. In addition, they sought to remind residents of Vantaa aged 10 to 17 that the youth centres were genuinely theirs to use. The campaign's core idea was to attract young people back to the youth centres and give them the freedom to express themselves there.
Take back the space that belongs to you
The brand image of Vantaa is bold and jagged; these were the qualities which were to be emphasized in the campaign. The campaign therefore adopted an anarchistic attitude with inspiration drawn from space occupation culture. Finally, the main message of the campaign was selected:
Take back the space that belongs to you.
The target audience, consisting of Vantaa residents, aged 10 to 17, was targeted on channels favoured by young people, such as Instagram, TikTok, and Snapchat. We also wanted to reach the parents of these young people – as the Nuta card for youth services – must be applied together with a guardian. The main message encouraged parents to give young people their own safe space in which they could interact with a youth service worker. The parents were also targeted on Facebook.
In addition to the digital channels, local street advertising was used in the districts of Vantaa where the youth centres were found.
One of the most prominent elements of the campaign was the collaboration with MolyBros. This Vantaa-based social media influencer duo were given relatively free hand to produce content on their own channels. MolyBros, aka Manza and Keinaan, are brilliant performers. One of their trademarks is arranging street polls where they interview other young people about everyday matters and the influencer duo were perfectly suited to activate and familiarize their followers with Vantaa's youth services.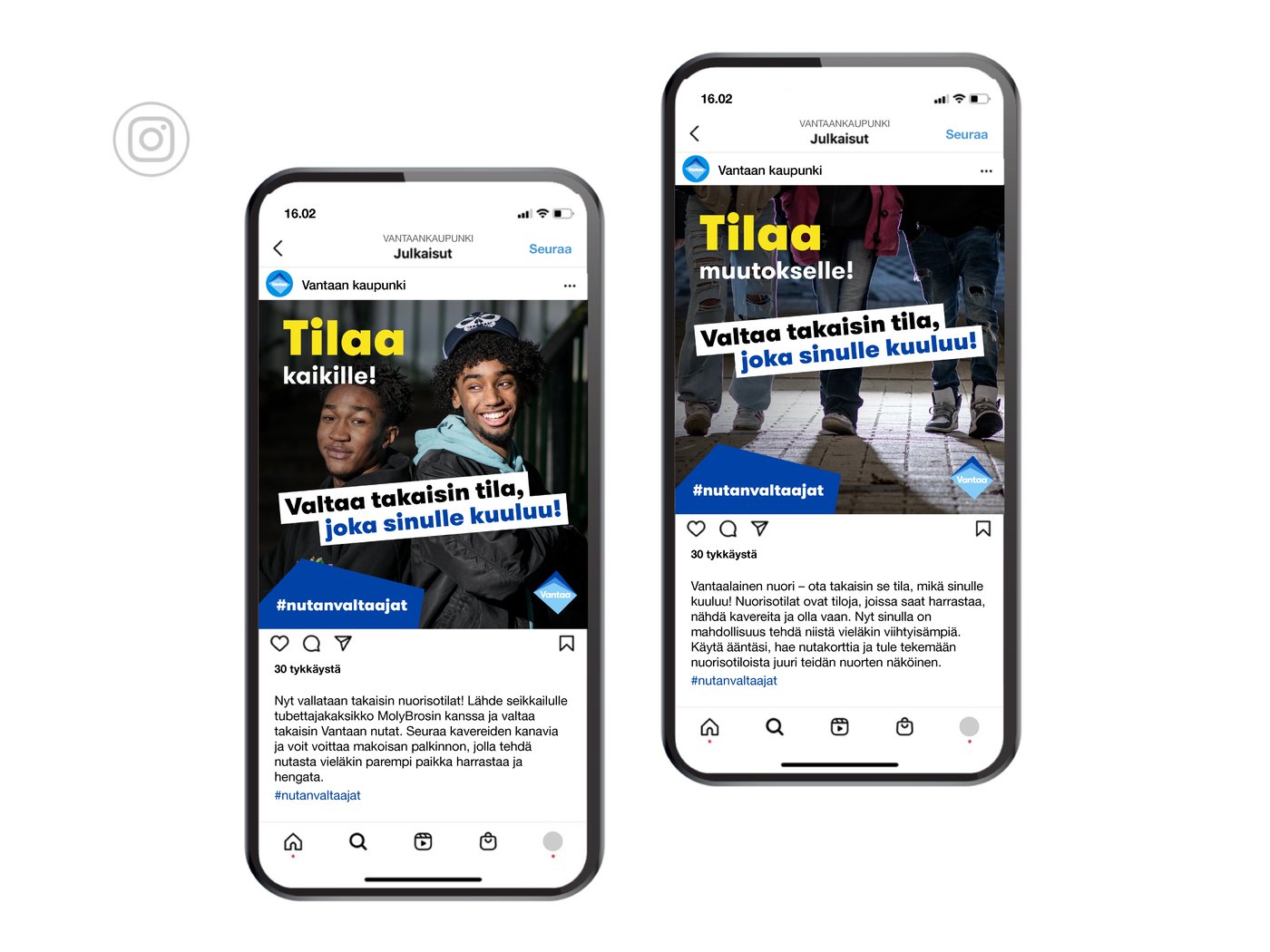 Results
Influencer marketing gained positive results. Some 9,381 users were reached via the Instagram feed, and Instagram stories peaked at 1,732 impressions. The interactive adventure race reached up to 4,084 visitors via Instagram stories. Snapchat accumulated over 17,000 video views, and a total of 734 clicks were gained from different Snapchat accounts.
The Vantaa youth services campaign was also a success from a media buying point of view. The CPM (cost per thousand) of TikTok and Snapchat was at a particularly good level. This shows that views were managed to be acquired at a reasonable cost within the young target audience.
Altogether, more than 21,000 clicks were gathered through social media channels, thanks to TikTok and Snapchat.
In conclusion, the campaign was successful, and all set goals were achieved.
Ask more!
Tarja Halminen
Client Manager +358 400 696 803 tarja.halminen@valve.fi
Jack Tarvajärvi
Growth Marketing Strategist jack.tarvajarvi@valve.fi