Relex
Concept creation and implementation for a Europe-wide event – CASE RELEX Live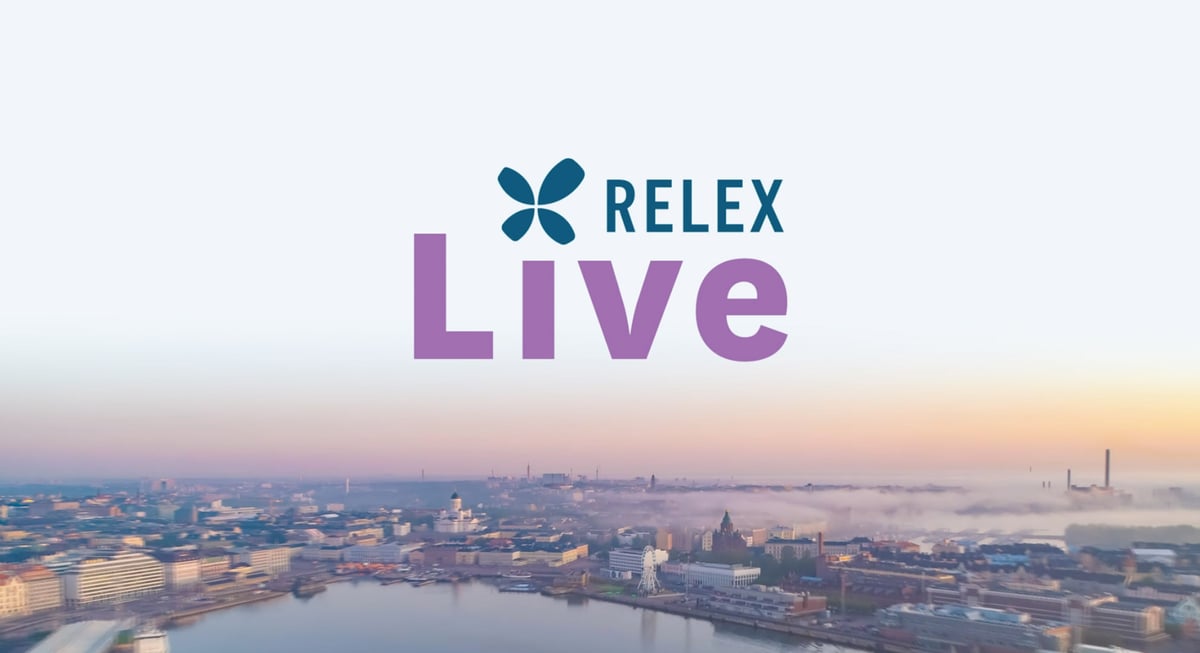 Starting point
The Finnish retail and supply chain software company RELEX Solutions hosts an annual RELEX Live event for its stakeholders. This time, the event was organised fully virtually.
As the retail market is in transition, industries and wholesale are facing new requirements. In the virtual event, RELEX wanted to share their views on the future of retail, wholesale and industrial solutions
From the big picture to tailored specifics
Valve designed the event concept, which was implemented into events in Germany, England, Norway and Sweden in addition to Finland. The events engaged attendees to develop their expertise, discover customer stories and share their experiences with other industry experts.
The event was extended from one day to three days. Content was modified and targeted to specific stakeholders, such as customers, prospects, and staff. The first day offered insights for administrators of RELEX and the second for all target groups, whereas the third day concentrated on creating insightful content in workshops.
Valve had the responsibility of comprehensive project management and consultation of the event from design to implementation. The specific day-to-day functions and elements were tailored to fit and support the event content and framework.
Animations and other visuals for the event were created in accordance with the RELEX visual guide. The promotion videos were made event-specific by tailoring them so that each country got its own animation that still complied with the visual guide and kept the look of the events consistent.
The Hopin event platform was chosen in compliance with the concept, as the functionalities of the platform supported the goals and functionalities of the event.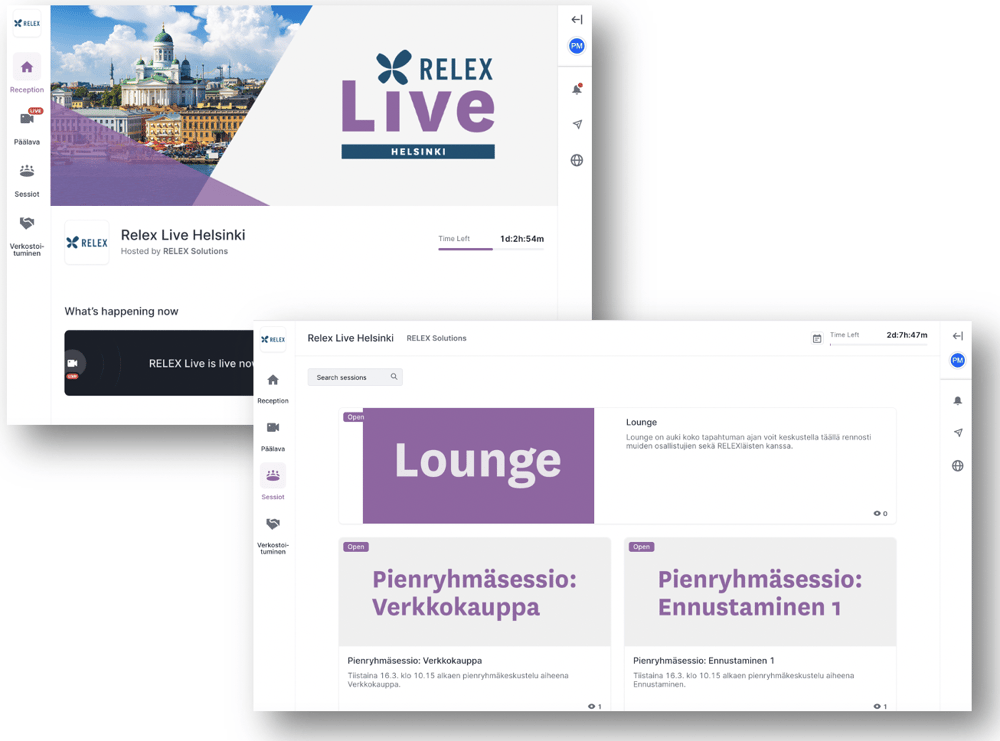 Customer Quote